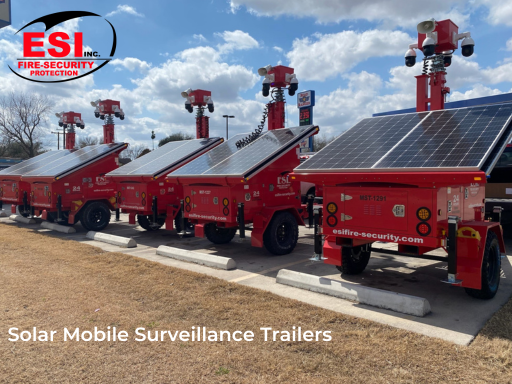 Find out what what Mobile Security Trailers are and how they can benefit you today!
The security of our homes, businesses, jobsite, and public spaces is a top priority in today's world. With the ever-increasing advancements in technology, security measures have also evolved to provide more advanced and effective safety measures. One such solution is a mobile solar surveillance trailer, which can provide reliable security measures in areas where access to electricity is difficult. In this blog post, we will dive into the details of what a solar surveillance trailer is and how it can benefit you.
 A solar surveillance trailer is a mobile security system that is powered by solar panels, making it self-sufficient and environmentally friendly.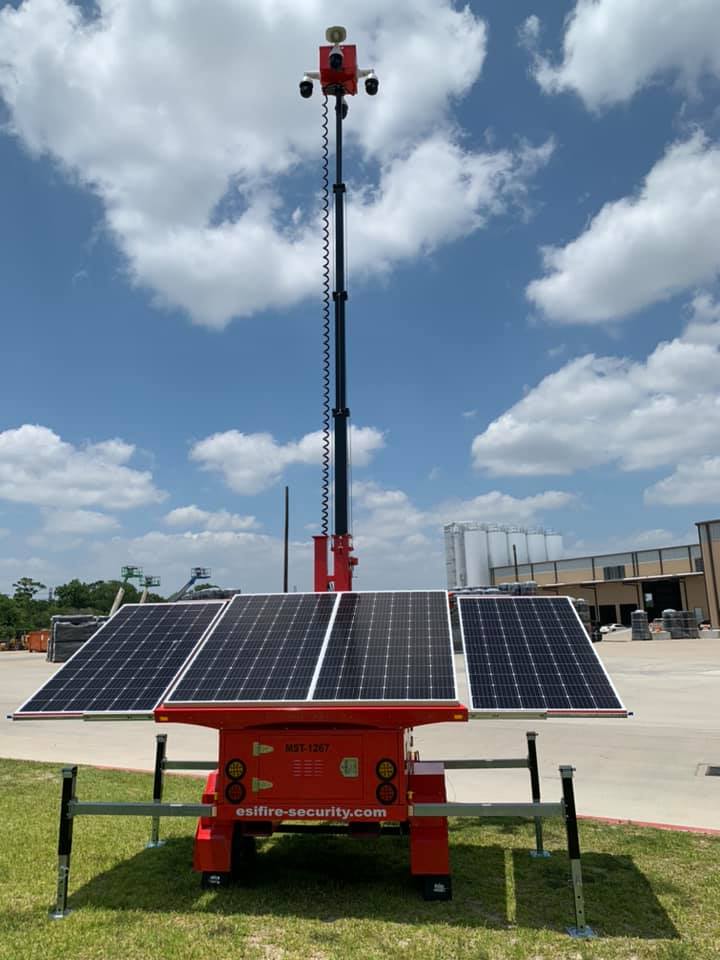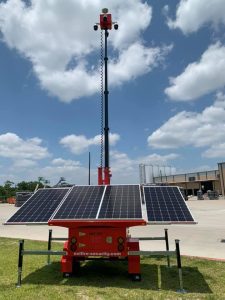 It features a high-definition camera, a recording device, and lighting that is installed on top of a trailer that can be moved from one location to another. These trailers are used for a variety of purposes including surveillance for construction sites, public events, parking lots, and disaster sites. They can also be used for remote monitoring of construction equipment, power plants, mining sites, and other remote locations that require continuous surveillance.
The most significant benefit of our Mobile Security Trailers is the Proactive Video Monitoring. Enhanced by intelligent detection technology, proactive video monitoring (PVM) stands apart from traditional monitoring methods. With its vigilant 24/7, 365-day surveillance, PVM acts as an ever-watchful security guard, mitigating the need for hiring additional security officers while empowering users with heightened threat monitoring and response capabilities.
Unlike reactive monitoring, which only prompts action during or after a crime has occurred, PVM enables preemptive intervention to prevent crimes from happening altogether. The ramifications of relying solely on reactive surveillance can be dire for business owners, as incidents of violence, vandalism, theft, and other criminal activities can wreak havoc on financial stability.
Merely creating a record or notifying authorities of an ongoing incident is insufficient. PVM is a superior and more efficient approach to crime reduction at your facility, providing proactive protection for yourself and your business.
Another benefit of a solar surveillance trailer is that it does not require a connection to a traditional power grid. Instead, solar panels charge a battery bank that powers the equipment. The trailer can operate for days during cloudy weather or prolonged periods of darkness, providing non-stop surveillance. The solar panels allow the trailer to work in remote locations, where electricity is difficult to access, and the mobility of the trailer allows for instant security in a temporary situation.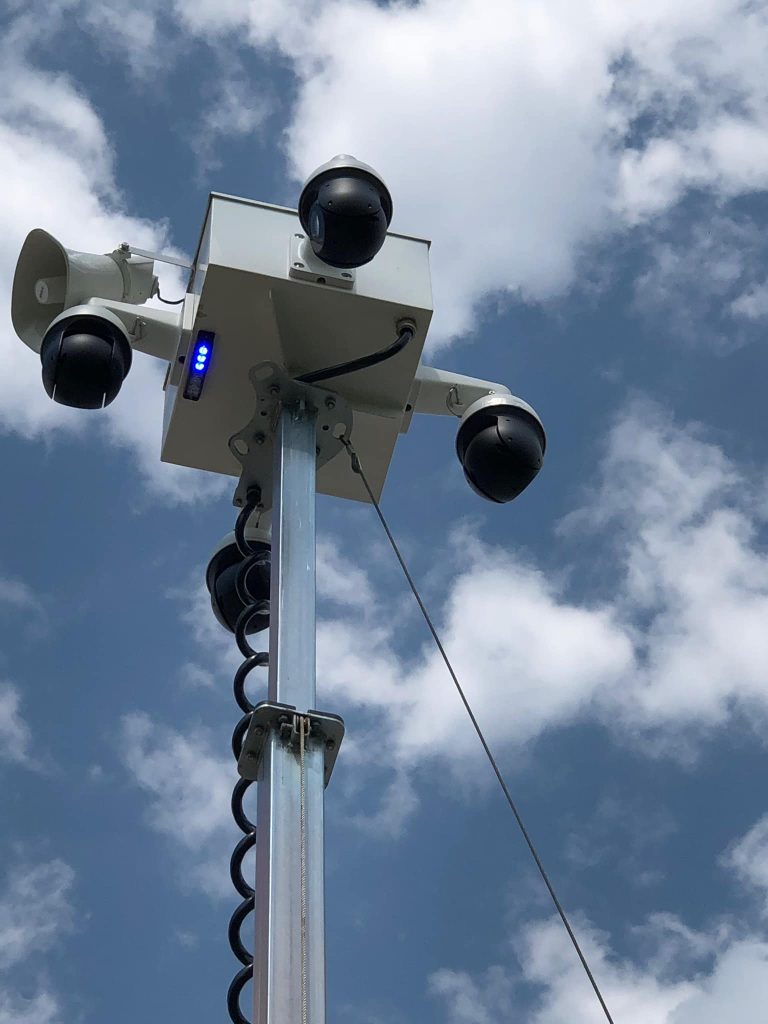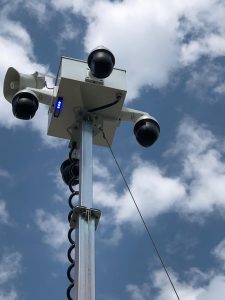 The camera system installed in a solar surveillance trailer can capture high-resolution images and videos, which can be monitored remotely on the internet by authorized users. These images and videos can also be stored in the in-built storage, which provides a permanent record of the surveillance. The lighting installed on the top of the trailer provides visibility in low-light conditions, ensuring that surveillance is possible even at night.
Our solar surveillance trailers offer unparalleled customization options to cater to the unique requirements of each customer. These cutting-edge trailers can be tailored with additional equipment like powerful loudspeakers, attention-grabbing sirens, and ultra-sensitive motion detectors, providing an all-encompassing security solution. Further enhancing their versatility, our trailers can be easily operated through multiple remote control options, including a user-friendly mobile app or a computer interface.
Designed for mobility, our trailers can be rapidly deployed to any location with ease. Their maneuverability allows for rapid positioning, ensuring swift coverage of desired areas. With added features and functionalities, our trailers provide unparalleled adaptability and flexibility, making them an ideal choice for varying deployment environments and situations.
Overall, mobile solar surveillance trailers are an advanced security measure that is becoming increasingly popular due to its versatility, mobility, and reliability. These surveillance trailers are environmentally friendly and can be set up in remote locations, which makes them useful for a variety of different situations. Whether it's for construction sites, jobsite security, public events, or remote locations, a solar surveillance trailer can be a reliable and cost-effective security solution. Contact us today to discuss how Solar Surveillance trailers can benefit you.
For Mobile Solar Surveillance Trailer Rentals in Houston, Call ESI Today at 281-385-5300
ESI Fire & Security Protection is backed by over 20 years of industry experience. It provides complete security and fire protection services for businesses, organizations, government buildings, and restaurants throughout Houston and its surrounding areas.