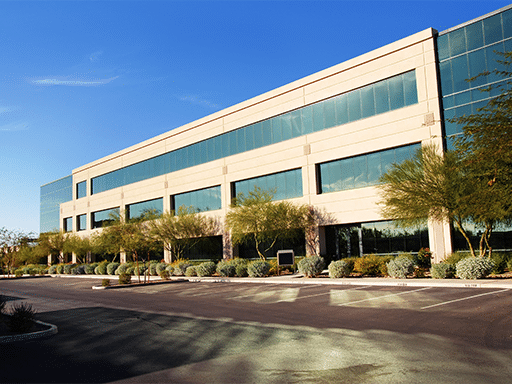 Top Signs You Need to Upgrade Your Commercial Security System
Knowing when to upgrade your physical security system for your business can be difficult. While your current security system may seem on the surface to be meeting your needs, there may be hidden risks to using older systems. Security systems are an investment, and certainly, every business wants to get as much as they can from their system and keep them for as long as they serve their needs well. No security technology solution, however, is meant to serve an organization's needs indefinitely. 
Here's why.
The physical layout of the building may have changed over time. This necessitates a change in the set of the security system.

The assets on the property could have changed.

There may be more or fewer employees.

You may be getting increased customers.

Area crimes can change or increase.

The current system does not provide services beyond pure security.
Signs it is Time to Upgrade Your Commercial Security System

Not only do security technologies advance but security integrations are designed to meet the needs of the commercial property at the time of installation (with some expectation of change and growth). Given this, there comes a time when an old system is no longer serving your needs and may only be providing a false sense of security. Here are the top signs it is time to talk to a security integrator about your options.
Your Business has Grown or Changed
Whether you have changed the types or amount of assets in the building or have an increase in the number of clients or customers, it could mean problems such as a need for additional layers of security, additional video surveillance cameras to cover more areas, or access control to help manage additional employees or extended hours. 
You Are Using Outdated Technologies
If you are holding on to technologies that are 5 or more years old, it is very likely that there are newer and more powerful commercial security technologies available to replace or supplement your existing system. . 
Security Threats and Risks Have Grown 
If your business has been victimized by shoplifting, theft, fraud, vandalism, intrusions, or other crimes, there is likely a gap in security that could be solved with updated technologies. 
You Are Not Using the System Beyond Security Applications
Today's technologies can go a long way to improve business operations, reduce costs, and improve actionable insights. If the current system can not be used in this way, it is likely time to consider an upgrade. 
New Technologies Are Not Compatible with the Existing System
Security technologies are advancing, and many businesses want the advantages of the features and capabilities of the newer systems. Sometimes it is possible to use new components or software with existing technologies. However, eventually, older systems become outmoded, and new technologies are no longer compatible. When this happens, it is time to talk to a commercial security provider about the options. 
Need more information? Call ESI Today at 281-385-5300
ESI Fire & Security Protection is backed by over 20 years of industry experience. It provides complete security and fire protection services for businesses, organizations, government buildings, and restaurants throughout Houston and its surrounding areas.