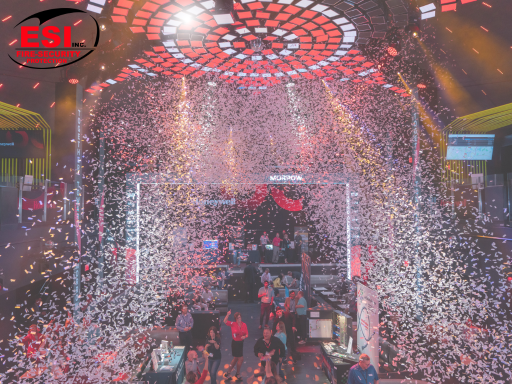 We are proud to announce that ESI Fire & Security Inc. has been honored with Honeywell's 2023 Dealer of the Year Award for outstanding service as a commercial security integrator. Read more about this recognition and what it means for our clients!
ESI Fire & Security Inc., a nationally renowned security systems integrator and leading provider of fire and security solutions, proudly added Honeywell's prestigious 2023 Dealer of the Year Award to its ever-growing list of recognitions and accomplishments last week at Honeywell's three-day HIS Partner Event, Together Towards Tomorrow. The event was hosted at the Fontainebleau Miami Beach Resort. The event showcased Honeywell's unwavering support for dealers who are part of the company's Commercial Security Systems partner program.
The conference featured various sessions, including the sharing of best practices among dealers and a thought-provoking discussion on The Future of Smart Cities, where James Humbert, ESI Fire & Security partner, served as a panelist. Humbert's extensive knowledge and experience provided invaluable insights to the industry.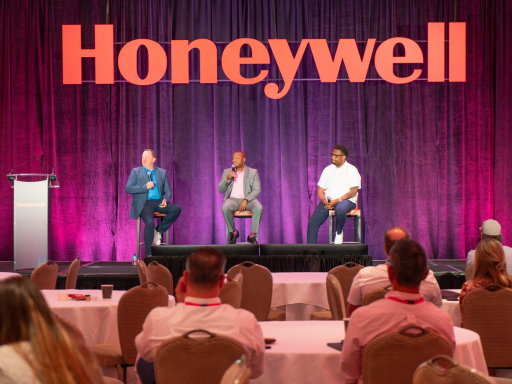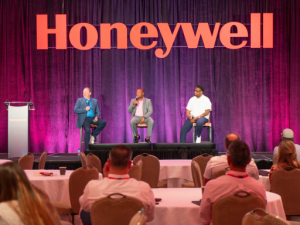 Honeywell celebrated the success of its key distributors through the annual awards ceremony, recognizing growth, marketing, innovation, and excellence among dealers supplying and integrating Honeywell solutions in the Americas. Honeywell, a global leader in advanced technologies, is renowned for its innovative solutions in the field of fire and security.
The Dealer of the Year award is bestowed upon the company that demonstrates exceptional sales growth, technical expertise, and outstanding customer service. ESI Fire & Security's commitment to excellence and their outstanding performance as a Honeywell dealer earned them this esteemed accolade.
"We are immensely proud to be the recipients of this prestigious award, a true testament to the remarkable growth and recognition we have attained as a result of our exceptional partnership with Honeywell," said Robby Burleson, partner at ESI Fire & Security. "With a wide array of clients, each presenting unique security challenges, this Dealer of the Year Award validates ESI's unparalleled ability to comprehend and effectively address these unique needs using the most cutting-edge technologies available."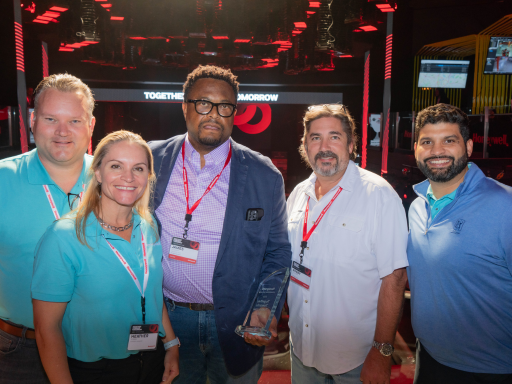 ESI Fire & Security has been a trusted partner of Honeywell for many years, and this recognition further solidifies their position as a top-tier provider in the industry. With a team of highly skilled professionals and a commitment to delivering superior quality products and services, ESI Fire & Security consistently exceeds customer expectations.
The key to ESI's success lies in their ability to adapt to the ever-changing needs of their clients. They have a deep understanding of the challenges faced by businesses and homeowners when it comes to fire and security, and they continuously strive to provide tailored solutions that effectively address these concerns.
ESI's partnership with Honeywell enables them to offer cutting-edge technology and industry-leading products to their customers. From state-of-the-art fire alarm systems to advanced video surveillance solutions, ESI Fire & Security ensures that their clients have access to the latest advancements in the field of fire and security.
What sets ESI Fire & Security apart from the competition is their unwavering commitment to customer satisfaction. They go above and beyond to provide personalized service, offering comprehensive consultations, professional installations, and ongoing support. Their team of experts is available round the clock to address any queries or concerns, ensuring that their clients feel secure and protected at all times.
Receiving the Honeywell Dealer of the Year award is a testament to ESI Fire & Security's dedication and hard work. It reflects their unwavering commitment to excellence and their ability to consistently meet and exceed the expectations of their customers. This recognition will undoubtedly strengthen their position in the market and further boost their reputation as a trusted provider of fire and security solutions.
As ESI Fire & Security continues to strive for excellence, they remain committed to delivering unparalleled service and cutting-edge solutions to their clients. With their strong partnership with Honeywell and their relentless pursuit of innovation, ESI Fire & Security is well-positioned to lead the industry and provide top-notch fire and security solutions for years to come.

ESI Fire & Security Protection is one of three Honeywell Platinum dealers in Texas and is backed by over 20 years of industry experience. We provide complete security and fire protection services, including Mobile Security Trailers, for businesses, organizations, government buildings, and restaurants throughout Texas and surrounding areas. Contact us today to see how ESI Fire & Security can help secure your organization.