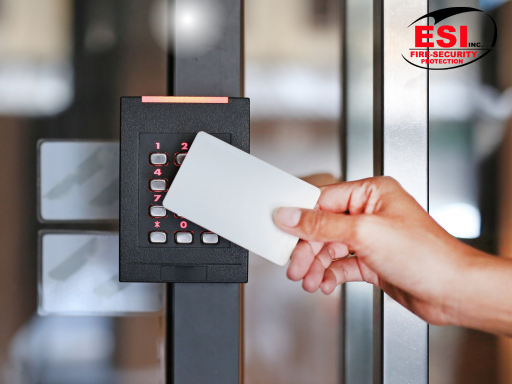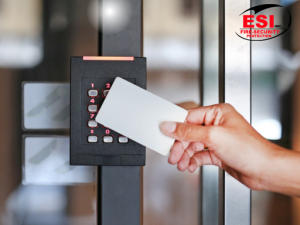 Discover the advantages of using a Keycard Entry System to increase security and lower costs. Learn how ESI Fire & Security can help you implement this technology today.
Introduction:
Security is a big concern for any business owner as they want to keep their premises secure and safe. One of the most popular security options available today is the Keycard Entry System. This system has been around for a while but has become more advanced and more widely used in recent years. In this blog post, we'll discuss the advantages of a keycard entry system and why it could be the best choice for your business.
Increased Security:
Keycard Entry Systems are revolutionizing security by offering superior protection compared to traditional lock and key systems. With keycard access, only authorized personnel can gain entry to the premises using a unique keycard that can be easily programmed and monitored. In the event of lost or stolen cards, the system can be remotely turned off to prevent unauthorized access. According to Loss Prevention Magazine, employee theft is responsible for an estimated 33% of corporate bankruptcies in the US. Keyless entry systems eliminate the risk of unauthorized entry, illicit key duplication, and other such practices that are common with physical keys. By opting for a keyless security system, you not only reduce the likelihood of theft or unauthorized access but also gain peace of mind knowing your premises are secure.
Easy Access Management:
Keycard entry systems make access management easier and more effective. The system can be programmed to grant specific access to authorized personnel based on their credentials, time of day, or department. It can also be programmed to revoke access for terminated employees instantly and remotely minimizing security breaches.
Control of Multiple Points of Entry:
Business premises often have multiple points of entry, making it difficult to control who enters the building. A keycard entry system can come in handy as it allows the business owner to remotely monitor and control multiple entry points of the business premises, such as doors, elevators, parking garages, and even administrative rooms, directly from a central system.
Increased Accountability:
Unlike a traditional lock and key system, keycard entry systems allow business owners to monitor and record employee movements. Each entrance and exit is recorded and can be used to track employee movements, reinforcing accountability, minimizing human error, and providing useful data for auditing.
Cost-Effective:
Though it may seem more expensive than traditional lock and key lock systems, keycard entry systems are more advanced and require lesser maintenance than old school lock systems. There is no need to change the locks or provide new keys every time an employee leaves the company. With a keycard entry system, the cards can be easily programmed or deactivated, eliminating the need for major expenses and making it a cost-effective solution for businesses.
Conclusion:
Undoubtedly, keycard entry systems have become the preferred choice for businesses that desire security, flexibility, cost-effectiveness, and easy access management. Whether you run a business, a retail store, or a start-up, a keycard entry system could be your best investment. The advantages of keycard entry systems offer a higher level of security, increased control, and accountability over your premises, employees, and assets. We hope this blog has been helpful in understanding the advantages of a keycard entry system for your business.
ESI Fire & Security Protection is one of three Honeywell Platinum dealers in Texas and is backed by over 20 years of industry experience. We provide complete security and fire protection services, including Mobile Security Trailers, for businesses, organizations, government buildings, and restaurants throughout Texas and surrounding areas. Contact us today to see how ESI Fire & Security can help secure your organization.